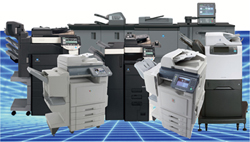 Leasing

Equipment leases are a convenient way to obtain the Copiers, Multi-function Printers and other office equipment needed to run your business.Did you know that Section 179 Deduction Makes NOW the Perfect Time to Lease?

Section 179 of the IRS tax code allows businesses to deduct the full purchase price of qualifying copiers, multi-function printers and other office equipment purchased or financed during the tax year. That means that if you buy (or lease) a piece of qualifying equipment, you can deduct the FULL PURCHASE PRICE from your gross income.




Ask a NovaCopy Document Solutions Specialist about a leasing solution today at 1.800.264.0637 or click here for more information!